Today's book review is on 'The Giver' by Lois Lowry.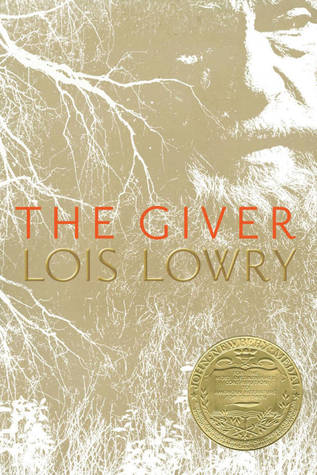 The Giver by Lois Lowry // Review
The Giver, the 1994 Newbery Medal winner, has become one of the most influential novels of our time. The haunting story centers on twelve-year-old Jonas, who lives in a seemingly ideal, if colorless, world of conformity and contentment. Not until he is given his life assignment as the Receiver of Memory does he begin to understand the dark, complex secrets behind his fragile community. -From Goodreads
Genre: Classics // Fiction // Young Adult
My Thoughts: Oh my word, I don't think I've ever read a book so fast (under a day)! This book was amazing and surpassed my expectations for it! Although, it might be kinda hard to pick up that they don't see color (cause it was for me, but luckily I had watched the movie first).
Writing Style: The writing style is very easy to read and gets the point across pretty quick.
Story Line: The story line was amazing and pulled on some heart strings! Even though I sometimes wish the world was more structured like the way it was in The Giver, the ending reminds me why things play out better the way they are.
Characters: From beginning to end you get to see how the main characters grow in knowledge and strength. It shows that young or old, you can always learn something new!
Favorite Part: I love when The Giver and Jonas start having their sessions together and you get to see more character development.
Cons: From what I remember, there wasn't anything that I disagreed with.
My Rating: 5 Stars *****
Conclusion: This book will always be one of my favorites and I would recommend it for any age group!
Hey darlings! I'm so sorry that I haven't posted in forever! Life has just been pretty crazy lately, but I hope I'll be able to post more! ❤